About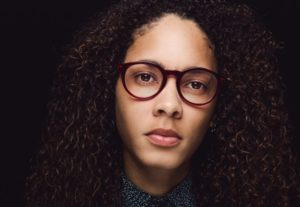 I am an artist, writer and performer from the island of Aruba. In 2005, I launched my first collection of poetry entitled Beyond Insanity. Five years later, I released Spiel di mi Alma(2010)—a collection of poetry written in my native language of Papiamento. Inspired by the notion of the world coming to an end in 2012, I created an Art Calendar entitled Wholism. I began exploring the discipline of prose while completing my minor in English literature during my bachelors studies. After some of my short-stories were published in international journals, I decided to accumulate the pieces and include new poetry to create my third book TITLE(2016)—a collection of short stories, poems and thoughts. Next to my own publications, I continue to collaborate with artists, companies and organizations creating content-based pieces, performances and projects.
My work usually explores topics and aspects of life I do not understand. Meditation and sporadic moments of zero state bring about inspiration clarifying the blur. By receiving inspiration to subsequently produce, I educate myself. This is the reason I always say it is my inspiration that inspires me. With every work of art, I become more curious as to what the truth of the following moment will become. By refraining myself from fanatical closure, I practice flexibility. The goal of course is to transform sporadic inspiration into sustained awareness.
My more serious side holds a BA in psychology and a minor in English Literature from Webster University and an MSc in Social and Organizational Psychology from Leiden University where I am also finalizing my PhD in Psychology. My more every day side is 30 years old and enjoys drinking green iced tea, listening to music (any kind except the ones that make my head hurt), travel (anywhere except where it's cold), hold discussions (about anything except things that I understand) and eat (anything except spicy food). Getting anything for free makes me unreasonably happy, my mother and I are trying to rectify this matter.