Spiel di mi Alma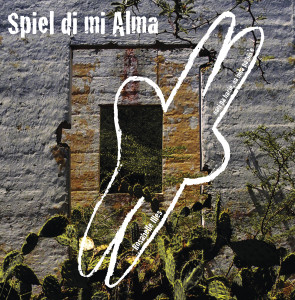 "Spiel di mi Alma" (Mirror of my Soul), is my second book of poetry. Published in 2010, this bundle contains 21 poems each accompanied by its own illustration. Six young artists have contributed to this project by means of paintings, sketches and photos. Their names are: Laura de Vogel, Chandni Dwarkasing, Hemayel Martina (1990-2011), Jermin Bell, Eva Maria Herdé & Robin de Vogel. After visiting the Saachi Gallery in London, I was inspired to create a "museum-like" feeling in one book. This is also the reason I chose out of the ordinary dimensions for the book.
The title "Mirror of my Soul" was a gift from Aruba's father of Culture Mr. Padu Lampe, who, during one of my presentations of "Beyond Insanity" told me if I should ever publish in Papiamento I should call the work "Spiel di mi Alma."
The poems in this book contain my usual critical side only this time, I constantly link it back to myself, thereby keeping my mirror wherever I go. What I am able to observe, what I conclude and what I believe to be true, is within me. My opinion, my feelings and my experiences are nothing less than my own responsibility. In this bundle I challenge myself and whomever recognizes parts of their own in these words, to take 100% responsibility for everything that reaches you, no exceptions.